Asparagus with Peppers and Olives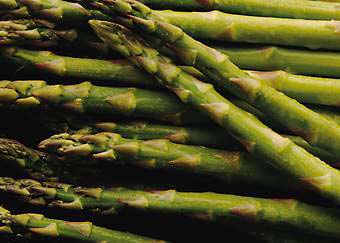 Ingredients:  

Asparagus,               1 lbs ends trimmed & cut
Olive oil                1      Tbs.
Red & yellow bell pepper 1 No seeded & julienned
Spanish olives, sliced   1/4 Cup.
Salt & Pepper            To Taste.

Method :  

Steam Asparagus for 3-4 minutes & rinse under cold water. Drain.
Heat oil in a skillet. Sauté bell peppers for 2-3 minutes .
Stir in asparagus and sauté until hot. Sprinkle with olives .
Season with salt &  pepper to taste.