Carrot Dip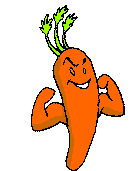 Ingredients:  

Baby Carrots     12 Nos Grated.
Small Onion      Chopped Finely  
Yogurt Plain     3/4 Cup.
Salt & Pepper    To Taste.
lemon Juice      1 Tsp.
Orange Juice     1/2 Cup.    
Curry Paste      1 Tbsp.
Water            AS Necessary 
Any Green herb   as Garnish.
(Basil,mint,pardelry)
Tobassco Sauce   Optional.

Method :  

Combine Carrots,Curry Paste,orange juice.
Boil it in water, till carrots are tender.
In another bowl,mix onions,yogurt,salt& Pepper.
Puree carrots till smooth. Stir in Yogurt mixture.
Add lemon juice & decorate with green leaves.
Serve this dip with a dash of sauce.