Cauliflower with Green Onions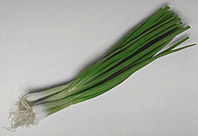 Ingredients:  

Cauliflower         1 No.
Green Onions        1 Bunch.
Salt & Cayenne      to taste.
Oil                 2 Tsp.
Cumin powder        1 Tsp.
Mustard seeds       1 Tsp.



Method :  

Chop the Scallions & seperate the flowrets.
Heat oil in a pan & season with Mustard seeds.
Add the flowers , salt & cover with a tight lid to cook.
After 5 minutes,stir in cumin,cayenne & Green Onions.
Cover again & let cook a couple of miutes.
Uncover & stir to cook till water evaparates.
Adjust the seasoning & serve as a side dish.