Dal - Spiced lentils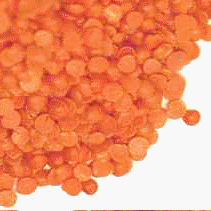 Ingredients :

Lentils          1 Cup. 
Serrano Chillis  2 Nos.
Cumin Seeds      1/2 tsp.
Mustard Seeds    1/2 tsp.
Tumeric          1/2 tsp.
Salt             to taste. 
Ginger           1'inch piece.
Garlic           1 Clove minced.
Onion medium     1 No chopped.
Tomato Romas     2 Nos Chopped.
Cilantro         Garnish.
Oil              1 Tbsp. 

Method:

Boil the lentils finely with enough water & mash it with a whisk.
Heat a pan with oil & do the seasoning with mustard,cumin,ginger,garlic.
Add chillis,Onions,tomatoes,salt & cook till veges are well done.
Add the lentils let it cook till it reaches the boiling consitency.
Off the stove & garnish with Cialntro.

Serve hot as a side dish  with any Breads , Pita Bread or rice.