Tasty Taro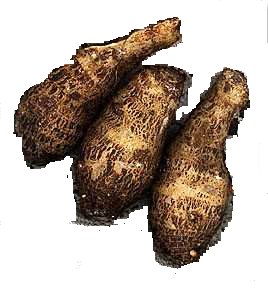 Ingredients:  

Taro root        10 Nos.
Oil              1 Tbsp.
Salt             To Taste.
Tumeric(optional) 1/2 Tsp.
Paprika
  or             1 Tsp or to Taste.
Chili Powder  

Seasoning(optional):  

Black mustard seeds    1 Tsp.
Channa dal/Split Peas  1 Tsp.

Method :  

Wash the Taro under running water.
Cook/boil in the water as you would cook a potato.
Drain/cool & peel the skin.Chop to medium chunks.
Heat oil in a pan & do the seasoning.
Add taro & stir.Mix in spices & cook on a low flame.
If you need roasted taro cook on low flame for more time.
Keep stirring frequently.