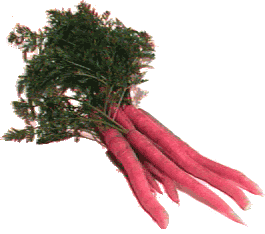 Carrot Rice
Ingredients :

Basmati Rice                 1 cup
water                        2 cups
Carrots grated               2 Nos
Onions  chopped lengthwise   1 NO
Bay Leaf                     1 NO 
Oil                          1 tsp
Butter                       1 tsp
Salt                         Acc to taste
orange coloring(optional)    a pinch 
Cilantro leaves fresh        for garnish
Roasted Peanut Powder        1/4 Cup.

Spice Powders :

Tumeric Powder               1/2 tsp.
Cumin Powder                 1 tsp
Coriander Powder             1 tsp
Red chilli Powder            1 tsp or to taste
Garam Masala Powder          1 tsp.

 Method: 

Cook the Basmati Rice .Mix in butter let it cool.

Heat a pan with oil, add bay leaf, Onion  & fry till translucent .
Add grated carrots , cook briefly, mix in spice powders & salt.
Cover & cook till carrot is done. Keep stirring frequently .
Finally stir in  orange food coloring & peanut powder .
Mix in the rice & Serve garnished with fresh cut Cilantro leaves.