Chayote Squash with Peas & Coconut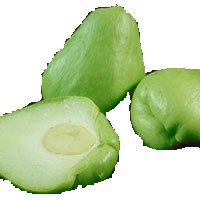 Ingredients:  

Chayote Squash        1 No.
Peas                  1/4 cup.
Salt                  To Taste.
Oil                   2 Tsp.
Red Pepper flakes     1 Tsp.
Coconut grated        2 Tsp.


Method :  

Peel the squash ,cut into half & Scrape out the seed.
Dice each half into Cubes. Wash & drain Squash & Peas.
Heat oil in a wok/pan , add the flakes , squash , peas & Salt.
Cover with a tight lid,lower the heat & allow to cook for 5 minutes.
Open the lid , stir , if too dry add little water.
Cook till squash is tender - maximum of 8 to 10 minutes.
Off the heat , Garnish with Coconut ,Mix & Enjoy as a side dish.