Coconut Rice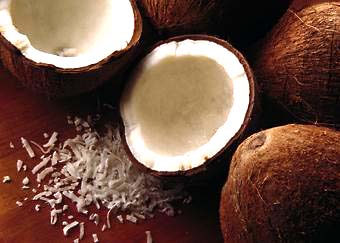 Ingredients

Basmati Rice/long grain rice    1 cup 
Mustard  seeds                  1 tsp
Urad dal (optional)             1 tsp
Channa dal/yellow split peas    1 tsp
Curry leaves                    few
Green chillies/Serrano          4 nos
Ginger                          1' inch piece finely chopped
salt                            acc to taste
Cashews                         1/4 cup
Water                           2 cups
Shredded Coconut                1 cup
Oil/Butter                      1 Tbsp.

Method: 


Wash & drain the rice. Cook the rice sepearately & allow it to cool

Substitute Long grain rice,take care to cook so that each grain is seperate.

Heat Oil/Butter in a pan &  season it with  seeds,
ginger,chillies,curry leaves,Cashew . Fry them for some time 
Add salt & coconut switch off the stove .Take care not to burn the coconut.

Add the rice , mix adjust the seasonings.

Serve with Chips or any Pappad of your choice.



>The Graphic in this page is from Flynn Produce .