Masala Puffed Rice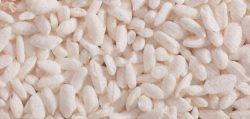 Ingredients : 

Puffed Rice           2 cups. 
(Available in cereal Section- Post Puffed Rice Boxes)
Green Chilies/pwd     2 nos/1 tsp
Tumeric               1/2 tsp
Salt                  To taste   
Oil                   1 Tsp.

Method: 

Heat a pan with oil & fry,tumeric,chilies/pwd for a minute.
Add the Puffed rice & salt.Fry till all the ingredients gets mixed .

Let cool completely . Store in airtight containers.